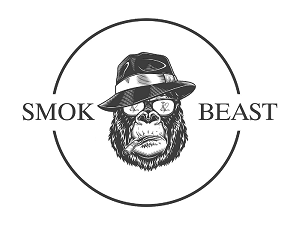 INTRODUCTION
Welcome to the website smok-beast.ch . ALZ Suisse Sa sells shisha tobacco, hookah accessories and charcoal.
Only people aged 18 or over can buy the items available on smok-beast.ch .
When you access our website, you agree to our terms and conditions which serve as the basis for processing and completing your purchases. In addition, they provide you with useful information.
If you do not agree to these terms of use, you may not make purchases from this website.
We keep these terms and help pages updated and change them from time to time, so be sure to review them before shopping as the latest version will apply.
By clicking on the "Add to cart" button, you place an order for the items in your shopping cart. When you place an order, you will receive a confirmation email confirming receipt of your order. With this order confirmation, a contract comes into effect.
The products sold on the smok-beast.ch website are not manufactured by Alz Suisse Sa.
Only the manufacturers on ALZ Suisse SA are responsible for the quality and guarantee of the products sold.
ORDERED
Offers are valid within the limits of available stocks. For products not stocked in our warehouses, our offers are valid subject to availability from our suppliers.
Products temporarily unavailable cannot be reserved.
Our offer is intended for private and corporate customers.
Our products are only delivered to addresses located in Switzerland.
French is the only language offered for the conclusion of the contract.
PERSONAL DATA
The personal data collected on our site is managed confidentially and is only used to process orders and manage the commercial relationship (deliveries, invoices, after-sales service).
If you no longer wish to receive commercial prospecting by e-mail, you can let us know by clicking on the unsubscribe link in one of the e-mails received.
You are not authorized to use any part of the website (Images, texts, etc.) for commercial purposes.
PRICE AND PAYMENT
The prices indicated are in Swiss Francs (CHF) and include value added tax (TTC).
Delivery costs are not included in the advertised prices.
We accept the following payment methods:

Postfinance
Credit card / Visa card
Paypal secure payment system.
TWINT

For orders made by bank transfer, delivery may be delayed by the date of confirmation of payment by the customer. (Example: if an order is placed on May 15 and payment is not made until May 20, the delivery period will start from the date of receipt of payment on our bank statements from the day before). We therefore ask you to transfer the purchase price immediately after receipt of the order confirmation, but at the latest within seven days.
You agree to receive invoices in electronic form.
RETRACTATION
There is no general right of return on products without imperfections and correctly delivered. We do not accept returns of unwanted items.
If the return of an order is confirmed by ALZ Suisse SA and you have already paid, we will reimburse you in full.
Items must be returned undamaged in their original packaging within 3 days of receipt of your package. Return shipping costs are your responsibility.
If we cannot contact you with any issues, we will treat the order as cancelled.
You must immediately check whether the delivery is complete and whether the goods are damaged. Any complaints must be addressed without delay to the transport company.
You must ensure that the goods delivered correspond to your order. In the event of non-compliance of the goods with the order, you must immediately inform us by telephone on + 41 (0) 79 219 68 53 or + 41 (0) 22 900 08 38.
DELIVERY
Once payment is confirmed by email, delivery time will be 1-3 business days.
The prices of the products displayed on smok-beast.ch are exclusive of delivery costs. Indeed, depending on the amount of your order or the delivery method you have selected, the delivery costs will be charged to you.
Upon delivery of the goods, our contractual obligations end and the risk passes to you.
CONTACT
In case of questions, please consult the "contact" section.
JURISDICTION AND APPLICABLE LAW
The place of jurisdiction is established in Lausanne, Switzerland.
These general conditions of sale, as well as all the purchase and sale transactions referred to therein, are subject to Swiss law.